Furniture is a significant purchase. Therefore, whether you're buying in-store or through an online store, it would be better if you make sure that you are getting high-quality products at a reasonable price—and that you'll be assisted along the way by a service-oriented team.
In stores, this translates into courteous and competent personnel, an abundance of samples to try or sit on, and transparent shipping and return procedures that reassure you that you'll be satisfied with your new furniture.
However, it's different when it comes to online shopping. A business that provides measurement or shopping guidelines, complimentary swatches, convenient, reasonable shipping, and free returns earns our loyalty!
The following are the top furniture stores you might want to check out:
1. Wayfair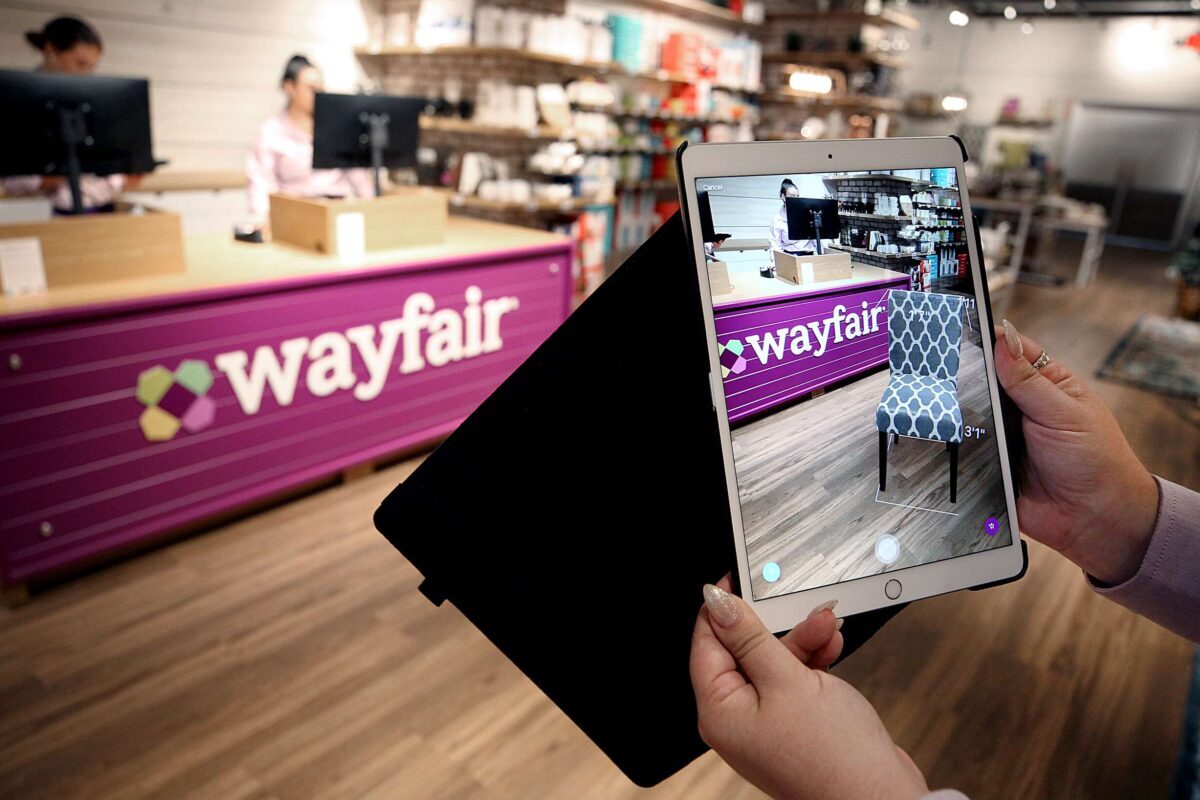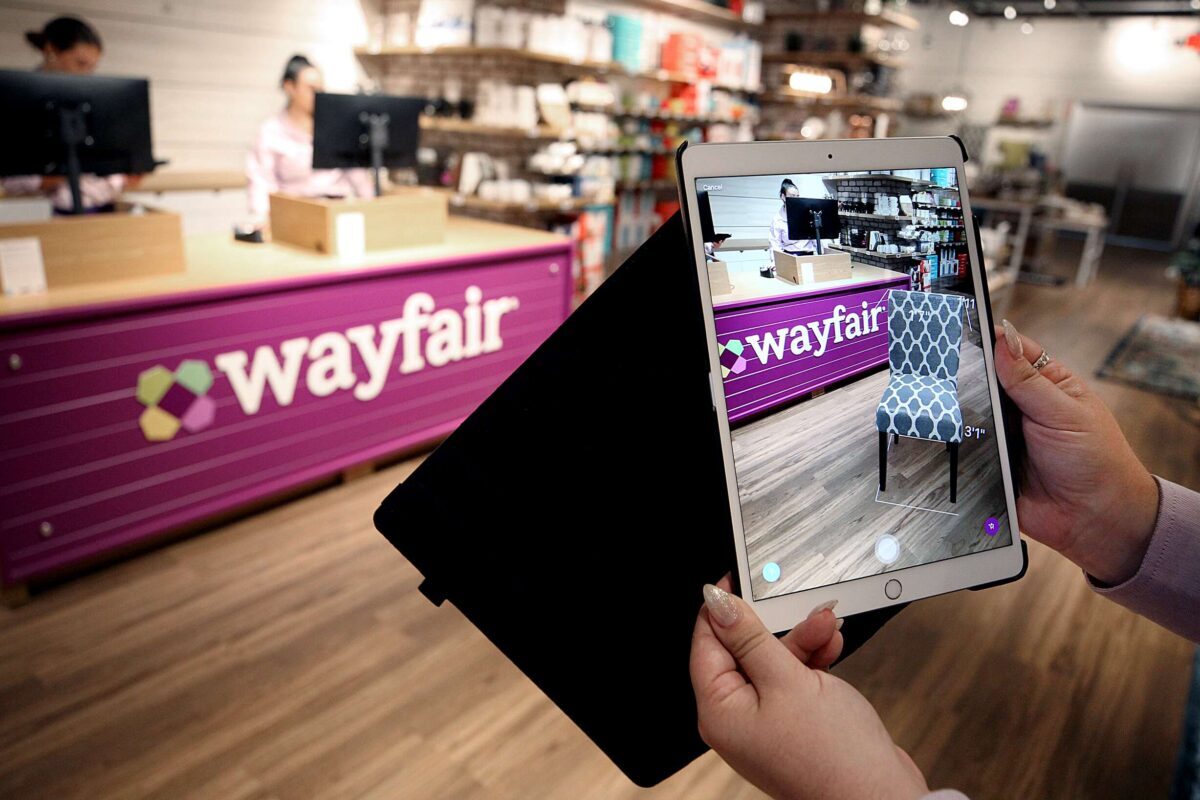 Wayfair has risen as one of the prominent online furniture retailers, serving as a one-stop-shop for outfitting every space in your home. The e-commerce behemoth sells everything from decors to dining sets and is well-known for offering free shipping to its customers.
The mix is significantly weighted toward budget-friendly furniture alternatives, making it an excellent choice if you're looking to decorate a room on a shoestring budget and avoid exorbitant shipping fees for every delivery.
While there are many ready-to-ship products available, consider Wayfair's custom furniture options, including armchairs, couches, beds, and dining tables. Choose a silhouette that matches your preferred style. Then customize it with options like finish, fabric, or measurements.
2. Poly & Bark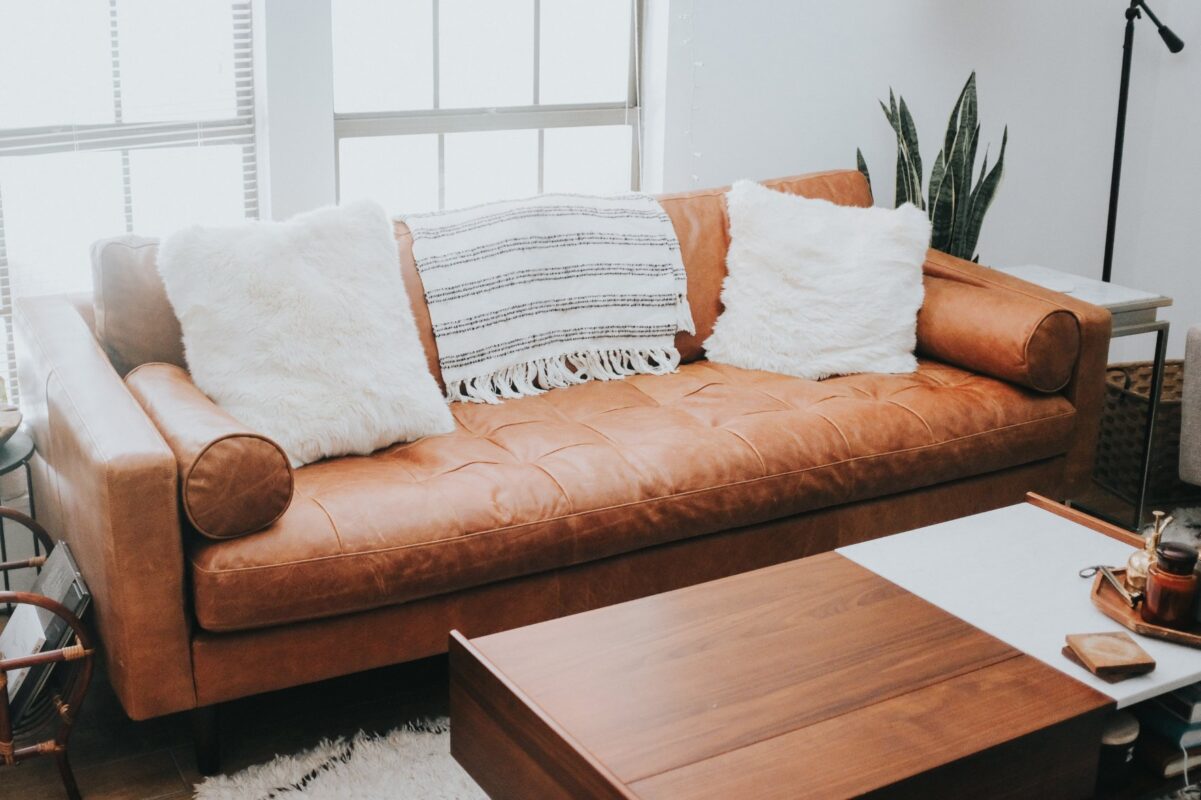 Poly & Bark is one of the leading direct-to-customer furniture businesses focused on offering high-quality furniture at an accessible price. Choose from various couches, armchairs, dining sets, tables, beds, dressers, accent lighting, and décor for any area in your house. This is an excellent site to purchase furniture pieces to suit a new homeowners' budget or anybody trying to equip a house affordably.
Their collection is defined by premium materials, such as full-grain pure-aniline leather on the best-selling Napa couch. However, these more expensive pieces are offset by more affordable alternatives, such as fancy dining sets with MDF veneer tops and rubberwood legs.
Additionally, Poly & Bark distinguishes itself by its customer-centric company model. They provide endless gratis swatches for consumers on the fence regarding colors or materials. That said, you can purchase fabrics and colors that attract you most, evaluate them in your environment, and then purchase with confidence.
3. Ikea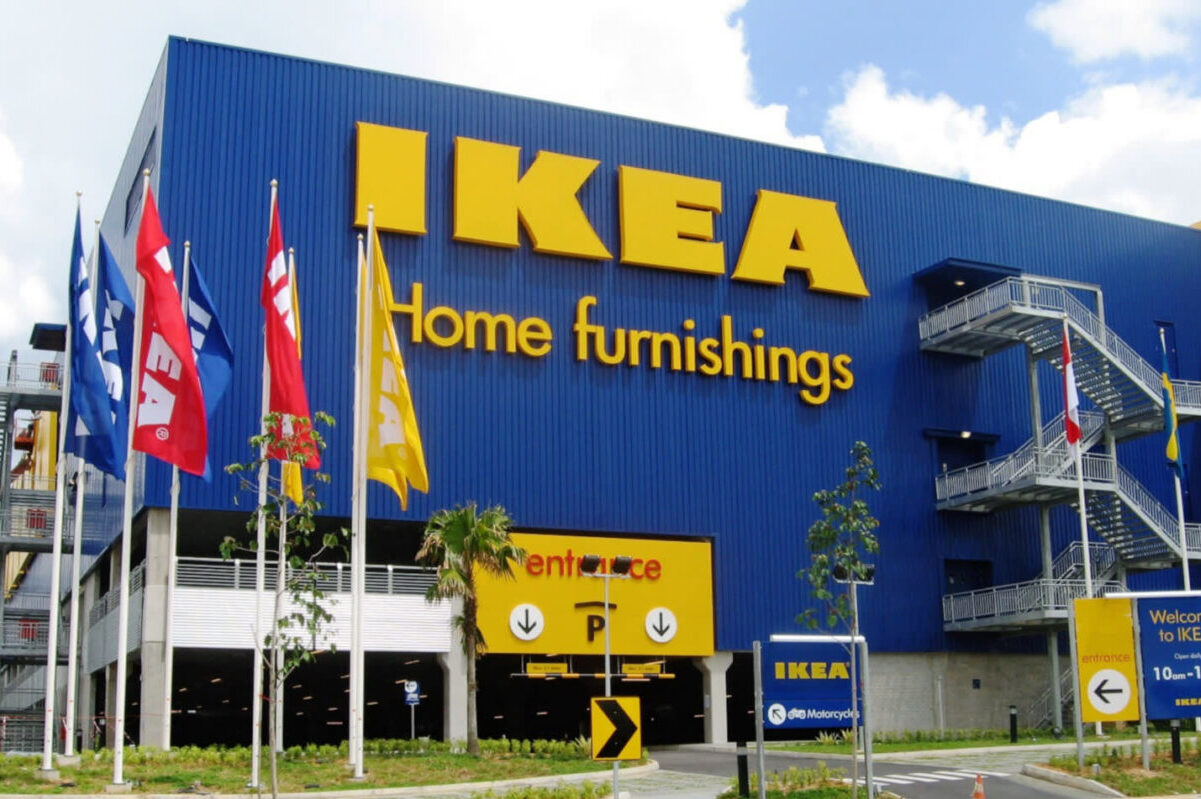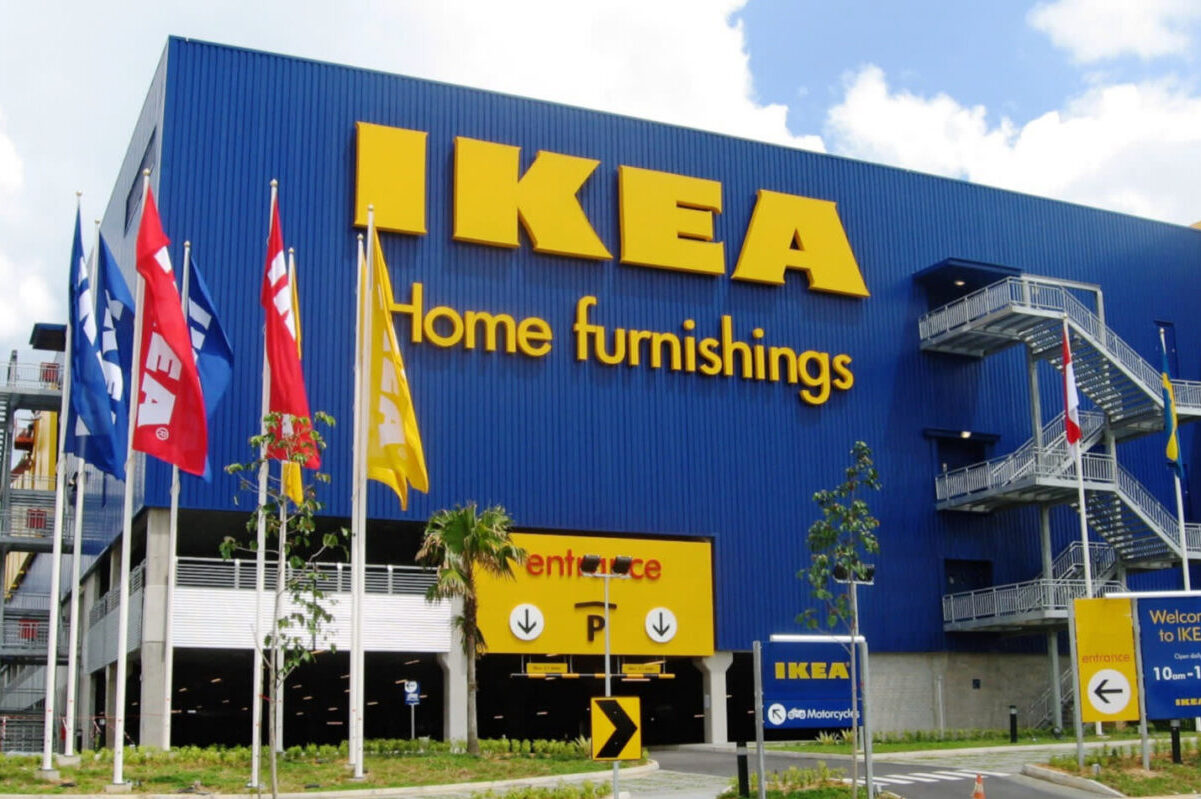 While browsing the enormous warehouses is generally the main way to buy IKEA, you can also shop online for futons and folding furniture from this business. While delivery of big items costs $49, it is subject to changes in zip code availability.
That said, even though IKEA is most known for its economical and space-savvy furnishings, the retailer's selection is diverse. Purchase essentials or indulge in upscale materials and finishes. IKEA's expertly designed and meticulously manufactured features ensure that their dressers, mattresses, tables, and workstations can withstand daily usage for a longer span of time.
Shop at this Swedish home shop for creative, inexpensive, and easy-to-assemble items. IKEA is a popular site to purchase affordable furniture and is especially popular with college students, apartment or loft renters, and fans of plain Scandinavian interior style.
4. Burrow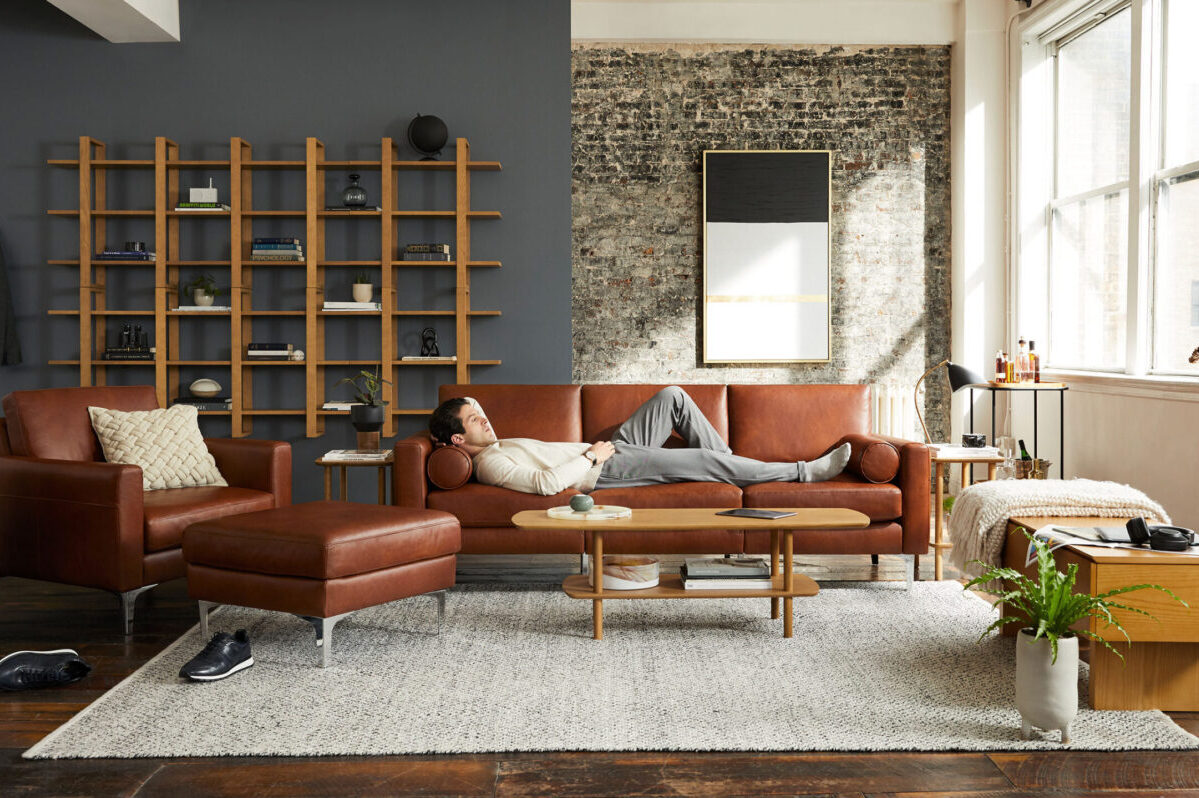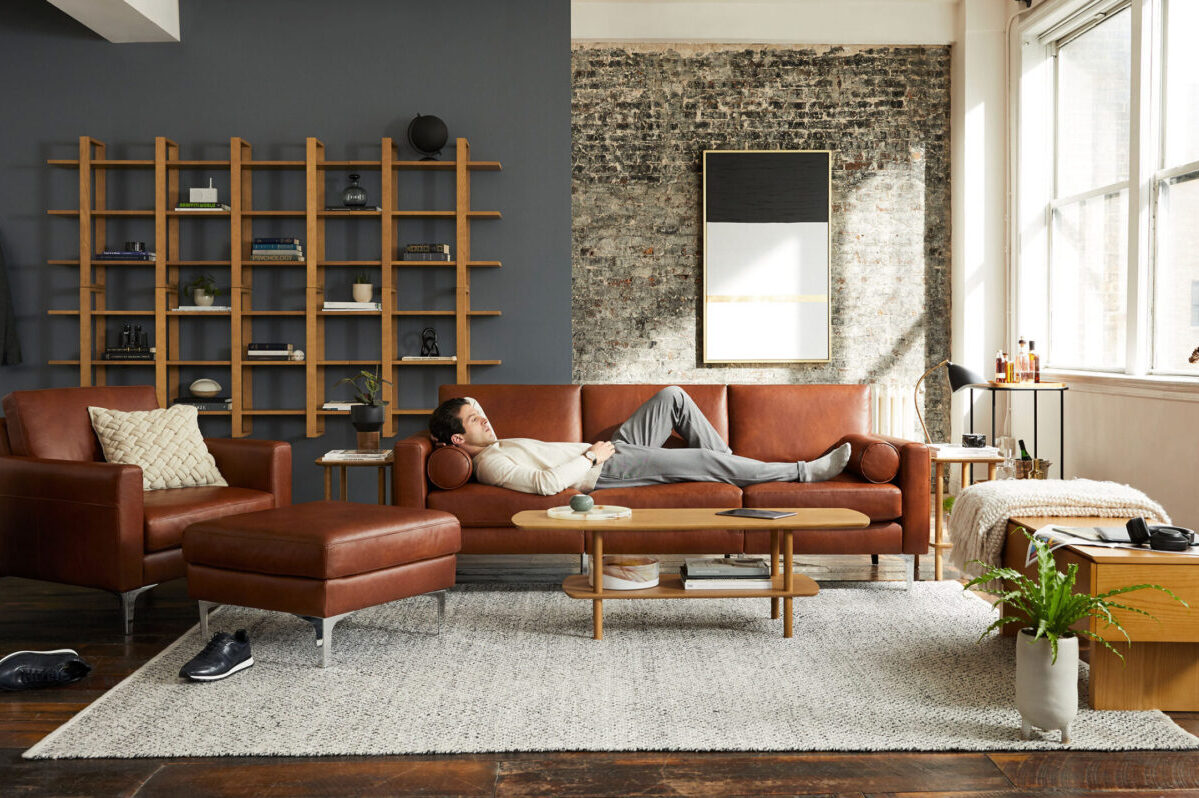 Burrow offers comfy modular furniture. This firm specializes in attractive, useful couches, shelvings, accents, and tables—though it is swiftly extending into carpentry, lighting fixtures, and accessories.
The modular seating choices are the true show-stealer since they allow for easy reconfiguration as your personal preferences and needs change. While you may need some help or assistance for these conversions and assemblies, the flexibility of repurposing or reconfiguring your existing furniture is essentially worth the investment.
If you live in an apartment or are a frequent mover, you'll also enjoy how simple Burrow couches and seating pieces are to transport. Each modular component is connected through concealed, heavy-duty clasps, making shifting as simple as unbuckling and transferring the separate components.